Add calendars with separate opening hours
We've found out that many therapists and practitioners need more than one calendar in order to manage their daily routines. So, we've made it possible to set up 1000+ calendars (yes…we went a bit nuts with the coding). That means that you can have calendars for different locations, co-workers or service categories –  whatever suits your practice 🙂
How to add calendars:
You can add calendars by going to the main calendar view (the first section) and press the button saying 'My calendars' in the upper right corner of the page. You can add, edit and remove calendars as you wish. You can also activate/deactivate calendars by clicking on them. When a calendar is deactivated, it won't appear in the main calendar view. It looks like this: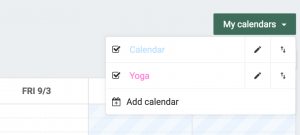 Separate opening hours:
When you're done adding calendars, go to 'Settings' and the section 'Online Booking' and to 'Calender' and choose which calendars should be available through your online booking form.

You can then go back to the calendar and select 'Opening hours' and set seperat opening hours for the separate calendars. This means that your services will only be visible within these hours.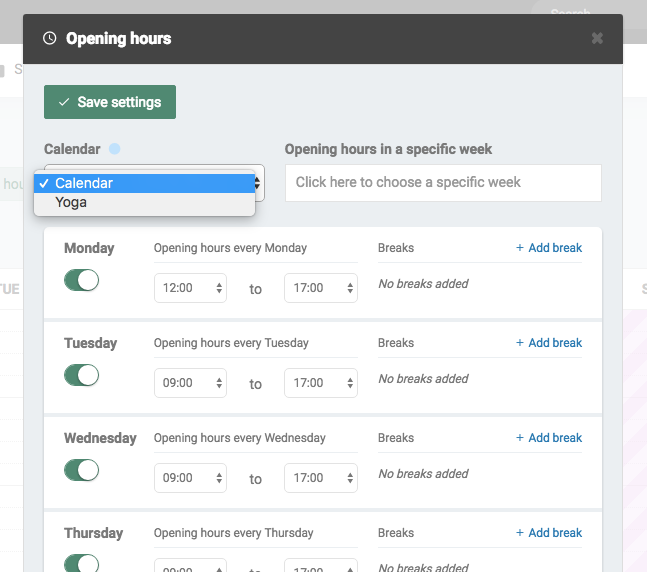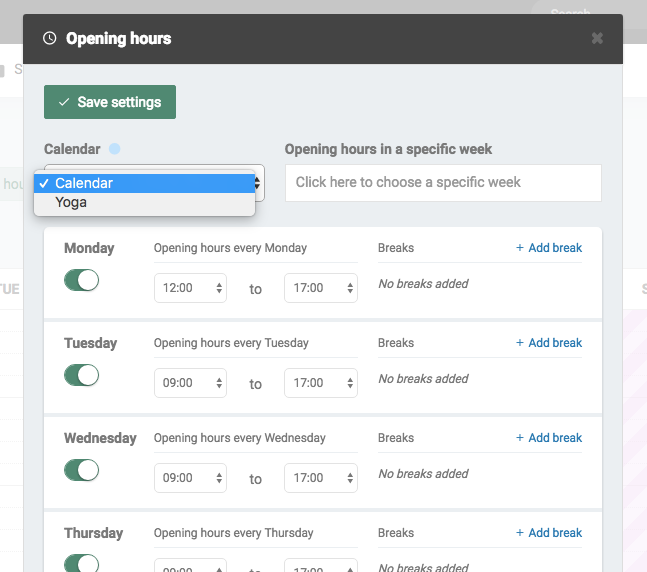 When your clients go to your booking form they'll begin with choosing a calendar, then a service, and finally the time slot that suits them. This is what our example looks like:
If it by any chance doesn't work, just contact us at support@easypractice.net 🙂