Create events, receptions or lectures fast and easy with EasyPractice
Whether you're a yoga teacher, a sexual therapist, massage therapist or a psychotherapist, you can always find a good reason to gather good people around you. Maybe you're teaching a class, having a reception for your new clinic, or you've invited a super inspiring motivational speaker who'll make everyone listen closely. Managing participants, payments, guest lists and maybe even scheduling options can be a handful, but with EasyPractice's own Events app, it's absolutely no work at all.
Setup events and send out invitations to your network
Let the participants handle signups and payment by themselves
Focus on what's interesting – content, event and network
Send an e-mail to all participants at once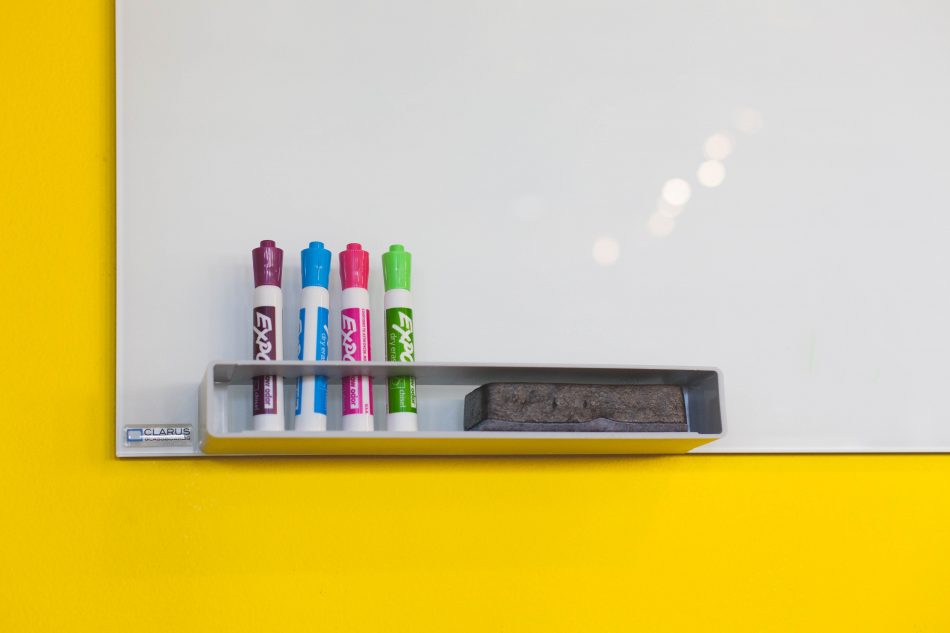 Let the event manage itself
When your event is ready to set sail and go into the World, you can go back to your daily duties and let everything handle itself. The participants will sign up to the event themselves, and if you even have a ticket sale, payment is done smoothly with EasyPay, EasyPractice's very own payment system. That will allow your participants to pay for their ticket with their credit cards, safely and easyly, when they're booking the ticket. All you have to do is look forward to greet them all.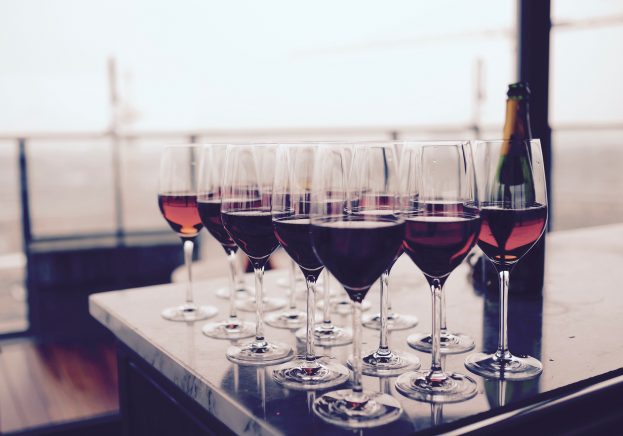 Communicate with all participants at once
Do you have schedule changes or is your weekly spin class canceled due to illness? It's easily taken care of. No need to call up everyone and cancel, and maybe even disturb them while they are doing something important. With Events, it's fast and easy to send an e-mail to all participants that they can read at their own leisure.
The easiest way to make events
EasyPractice has made it easy for you to plan events, classes and gatherings - no matter the theme. It's easy for you to create the event and share it with the world, and just as easy for the participants to sign up and pay. And even easier yet for you to get an overview of the guest list, payments and programming. And if you want to repeat the success, you can simply copy the event with a few clicks, and have it repeat itself again in a week, a month or even a year later, directly in your calendar.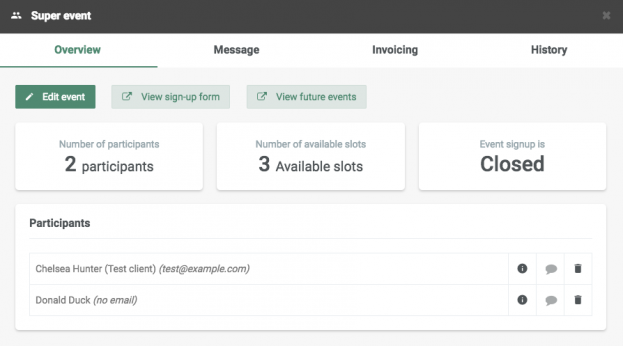 Get your events off the ground
You'll find EasyPractice's Events app in the menu section 'Apps', on the left hand side of the system. Just click 'Activate Events' and follow the instructions, and you're good to go. If you don't already have an EasyPractice account, you can get started super quickly by clicking right here.