Structure your workflow as a therapist with multiple calendars
With online booking by EasyPractice.net, you have the opportunity to create multiple calendars for individual purposes. A work day may consist of many different types of treatments, which can benefit from individual calendars for each type of treatment. This is also highly advantageous for multiple practitioners sharing a location or clinic.
 Multiple calendars for multiple purposes
 Name calendars to match its purpose
 Automatically send confirmation to the client when an appointment is booked in a calendar
 You are notified when an appointment is booked in a calendar
Multiple calendars for a clinic offering different types of treatment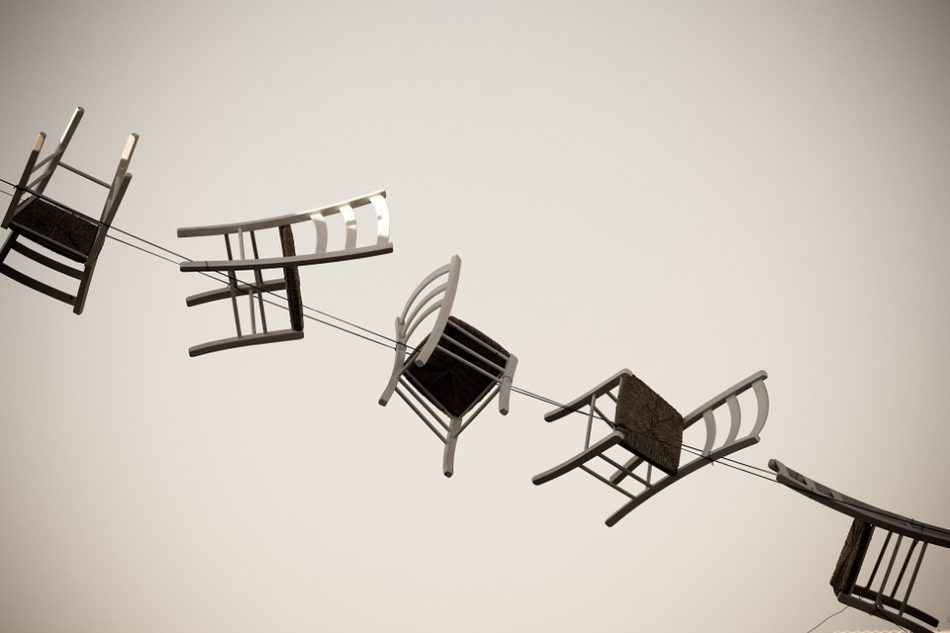 Keep it simple – for you and the client
With multiple calendars you can separate different types of treatments, and this simplifies the daily workflow. Your client books an appointment, pays online and receives an invoice, while you receive a notification telling you which calendar the booking took place in and when the appointment is due.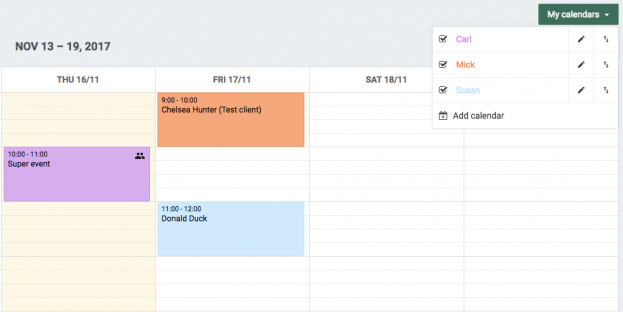 Keep track of specific types of treatment
If your clinic offers different types of treatments, it would be beneficial to create multiple calendars to keep appointments for different treatments separate. That way you can always tell a specific treatment by their specific calendar.
Make it easy for your client
When the client enters your calendar and every type of treatment with the prices and dates all appear at once, some clients may feel confused. With one calendar for each type of treatment, the client always knows the one they should use to book an appointment.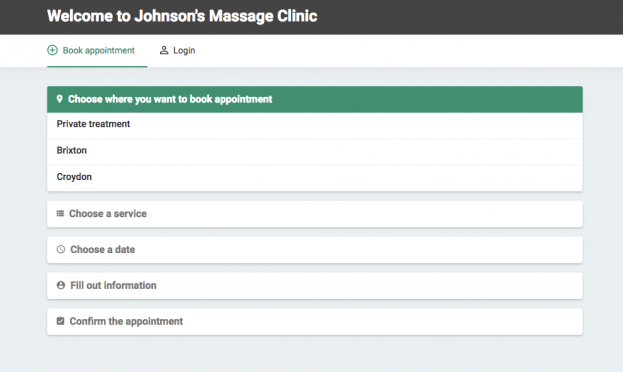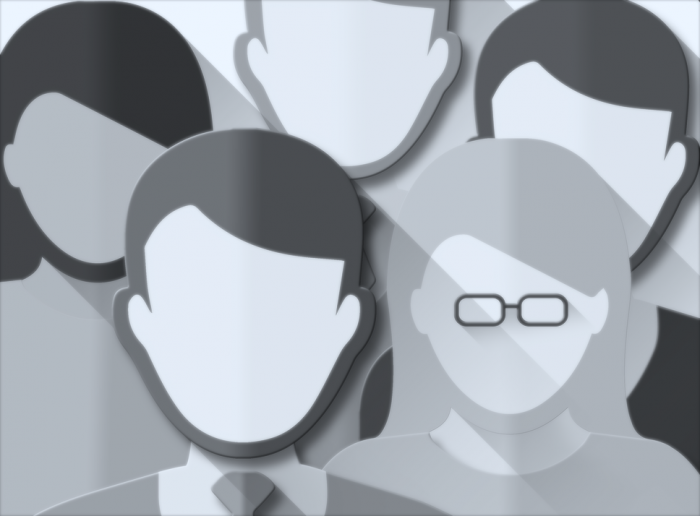 Multiple practitioners in one system
If your clinic consists of multiple practitioners using the same online booking system, creating a calendar for each individual and each type of treatment can be beneficial. Calendars are easy to name as you please, so you can create them for any purpose you see fit.
Use the same calendar system in multiple clinics
With the booking system you can create multiple calendars, no matter where you work. If you have multiple clinics or a few different places in which you work, what can be better than to create individual calendars for each work location?