Online booking – for you and your clients
At EasyPractice, we have designed an online booking system for you to structure your workflow easier and have a better overview of your business, no matter your profession.  The booking system allows you to work on improving the treatments you offer your clients.
Easy and simple signup with individual opening hours and easy-to-use editing features
Add services and prices as you see fit
Create multiple calendars to bring structure to your workflow
New and existing clients can easily and simply book an appointment directly on your website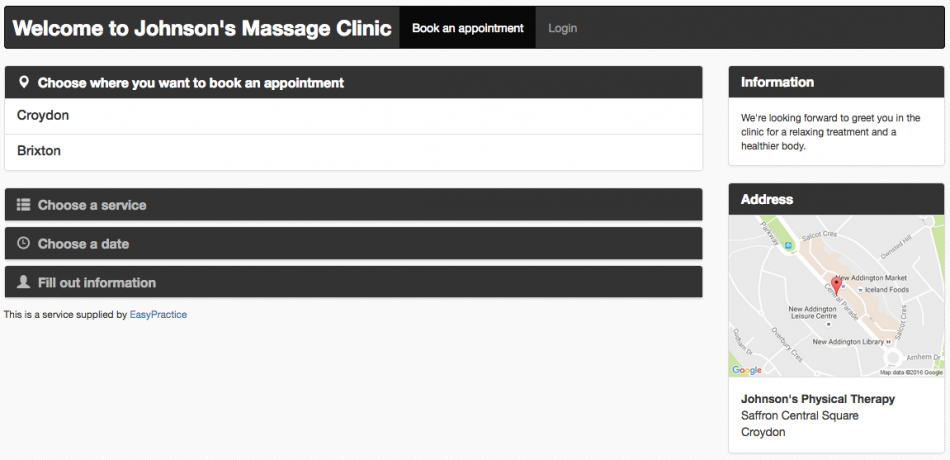 A solution for every profession
No matter which profession you work in, paperwork will always be a big part of your business. With online booking, you will have all your important documents and appointments together in just one place, leaving you with as little administrative work as possible.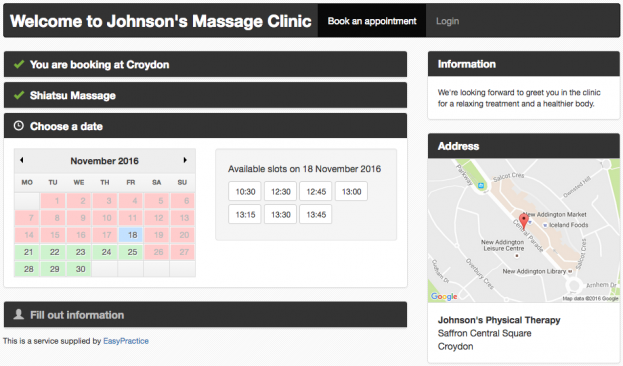 Let your clients choose for themselves
With the booking system, your potential clients have free access to see when you are available. They find an open slot in your calendar, book an appointment, and receive a reminder of their treatment at 12 noon the day before – you don't have to do anything.
Opening hours
Set your own opening hours. Here, you'll set both weekdays and hours. If you wish to close on the weekend or a particular weekday, you can press the 'Edit Opening Hours' button.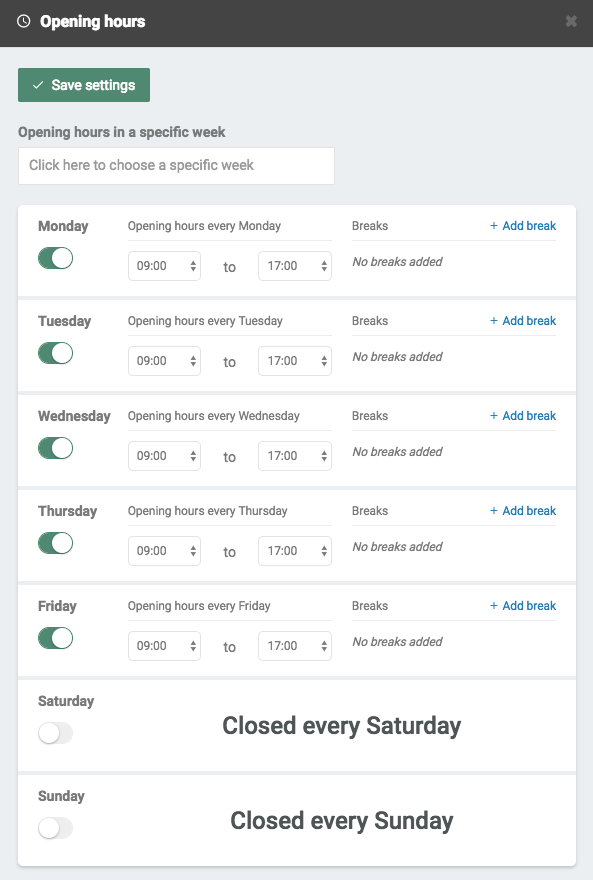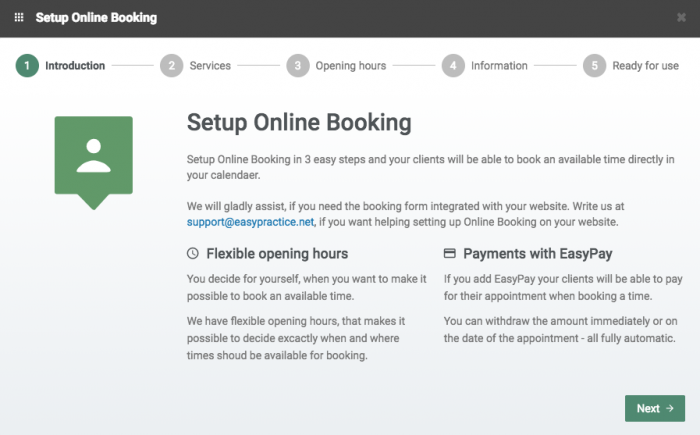 Services
Set which services you offer and add the price. You can add any and all of the services your clinic offers, and of course, the price can be set accordingly
Information
Add information that will be shown on your booking form. You can add your profession and upload a picture of yourself. You can even set if you want a reminder every time you get a new booking.